Market!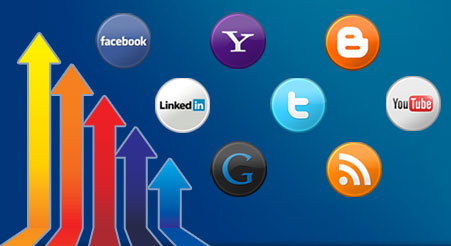 How important is it for people to find you on the web? Our Internet marketing campaigns focus on increasing your ranking on the most used search engines like Google, Yahoo, and Bing.

Search Engine Optimization (SEO)

Website Analysis: We review website structure, design, content, and traffic statistics of your site and suggest what needs to be done to increase your search engine page rank. (included in base businessWeb package)
Keyword Research: We research the current keyword density within your website and suggest the top 10 keywords with competitiveness levels.
Ranking Research: We research the current site position in the most important search engines for each of the chosen keywords.
Search Engine Friendly Content: We review with you how to write content that increases your search engine page rank.
Statistics Reporting: We setup analytical software with reporting capabilities that tracks user behavior while visiting your site.
Search Engine Marketing (SEM)
Creating A Natural Inbound Link Structure: We facilitate contacting related websites for the purpose of linking.
Article Marketing: We assist in submitting online articles to web directories related to your industry.
News submissions: We assist with newsletter submission to announcement sites.
Google Adwords Campaign and Management: We develop a plan to drive relevant traffic to your website using keywords and help you manage your account.
Pay-per-Click: We develop and manage a Pay-Per-Click strategy in order to drive relevant people to your site.
E-Newsletter Development
Custom Designed: Graphically professional e-Newsletter with a similar design as your website.
Email Registration: We implement a system where your customers register their emails addresses for receiving your e-Newsletters.
Send Emails: Newsletters are sent to the registered Emails automatically through a system that specializes in delivery of e-Newsletters.
Site Blog Development
Purpose Focused: The primary purpose of a blog for a business is for internet marketing, branding, and public relations.
Easy to Update
SEO Friendly: The blog is designed so that it has proper exposure to search engines.
User Management: The blog is complete with a robust user system enabling different levels of authority having configurable privileges with regard to publishing, editing, and options.

Social Media Marketing (SMM)

One Technologies™ spreads the message of your company through the powerful network of social media. Turn your content into highly desired shareable web content, increase your rankings on Google, Bing, Yahoo!, and other search engines. Monitor what is being said about you on the web through open-social media like Twitter, Facebook, LinkedIn, and YouTube. We customize a social media marketing plan that fits with your current marketing outreach.

Category: Information